5 Reasons To Buy A Good Quality Underlay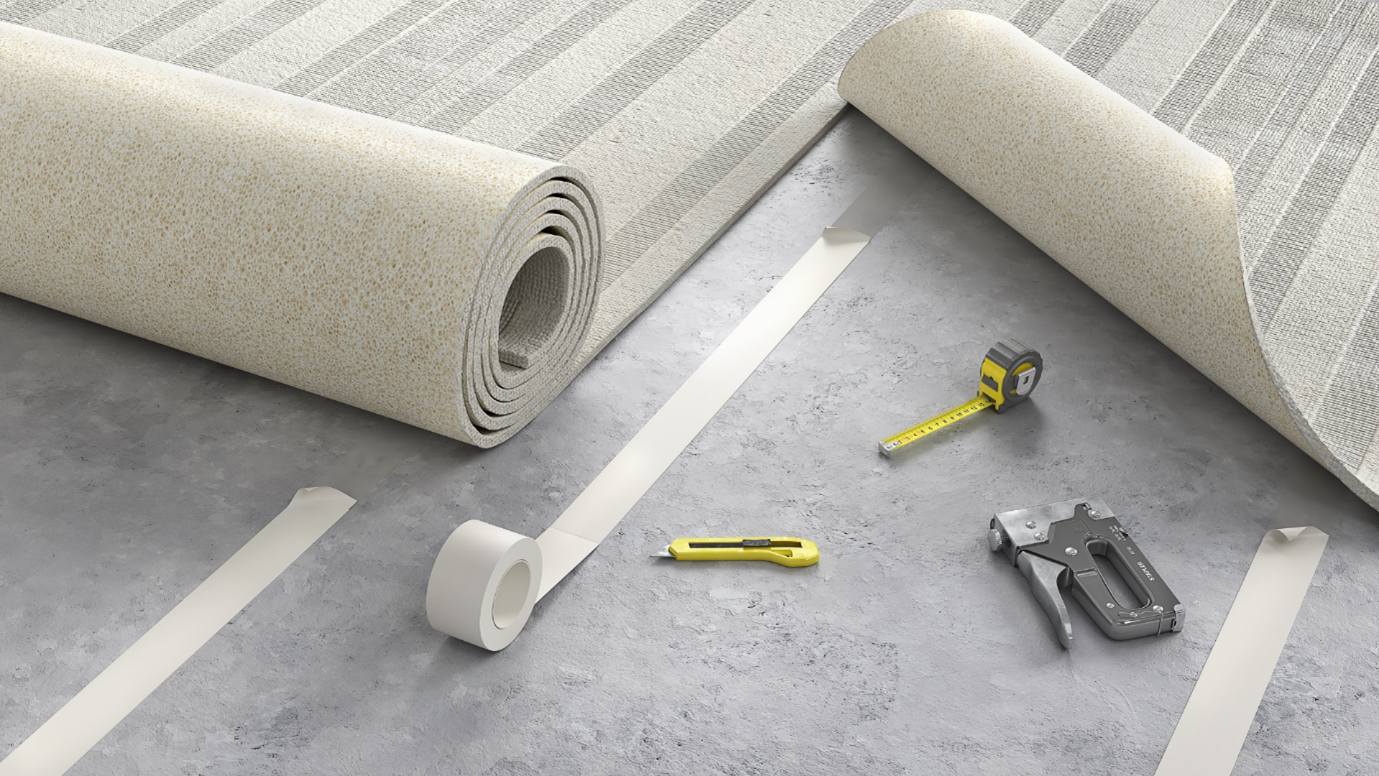 With so many colours, fabrics and patterns available, choosing new flooring for your home is extremely exciting. However, one thing that almost every homeowner overlooks is the underlay.
Though you might not be able to see it or touch it once your final floor covering has been laid, underlay has a huge impact on your flooring – particularly how it looks, feels and wears over time.
Let's take a look at some of the main reasons why you should consider using a good quality carpet underlay.
1. Underlay can increase the lifespan of your carpet by 30-50%
Underlay provides a protective barrier between the subfloor and your carpet.
It acts like a shock absorber, preventing the carpet pile from flattening and protecting your gorgeous new carpet against general wear and tear, which is great for high-traffic areas such as the stairs, landing and hallway.
2. Underlay adds a cushioned depth of comfort underfoot
When you walk across the floor – either with or without your shoes and socks on – you want it to be as comfortable as possible. Without the right carpet underlay, that isn't going to happen.
Underlay adds an extra layer of cushioning beneath your feet. It makes it feel softer and bouncier underfoot and even more cosy and luxurious.
3. Underlay provides a barrier against noise
If you live in a busy household, with children and/or pets, things are bound to get very noisy very quickly. However, a decent quality underlay can help with soundproofing, both from floor to floor and room to room.
The underlay effectively absorbs the shock of people walking, running or dropping things on the floor, helping to minimise the transfer of unwanted noise and create a more comfortable living environment.
4. Underlay acts as an insulator
With domestic energy prices set to rise again in October, it seems we're all looking for ways to tighten our belts. And the good news is, carpet underlay can help insulate your home better.
When laid correctly, underlay blocks the gaps in the floorboards, retains heat for longer and excludes drafts – allowing you to save money on your energy bills.
5. Underlay makes cleaning easier
As we've mentioned briefly already, installing underlay will help to keep your carpet pile in excellent condition – preventing it from flattening down.
On top of this, it will make it much easier for you to hoover up any household dust. This is great if you have allergies and will ensure your new flooring looks great for years to come.
Purchase top-quality carpet underlay today
When it comes to buying top-quality carpet underlay, it's crucial that you go to a reputable supplier. Not only will they have a fantastic range of products to choose from, but they will also have experience in abundance and gladly assist you in choosing the perfect underlay for your home and budget.
Looking for the best carpet underlay on the market?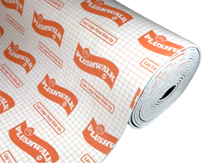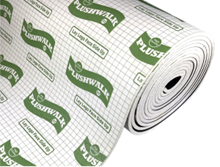 At British Flooring, we stock some of the best carpet underlays on the market, including Plushwalk 10mm, a high density foam underlay which is great for thick carpets and a perfect flush between standard carpet gripper. This provides outstanding levels of comfort underfoot and excellent thermal properties. It also resists furniture indentations and creates a moisture lock between the subfloor and your carpet.
Fancy something thicker and softer? Plushwalk 12mm is a fantastic choice. It provides ultimate softness and a sinking feeling underfoot. In addition to this, it has superb bounce-back recovery properties and a damp-proof membrane installed. Tip: for thicker carpets, it helps to use extra wide mechanical gripper or long pin gripper.
If you have any questions about the carpet underlays we stock, give us a call on 0203 325 9082.