How Can Carpet Underlay Help Save Money On Your Energy Bills?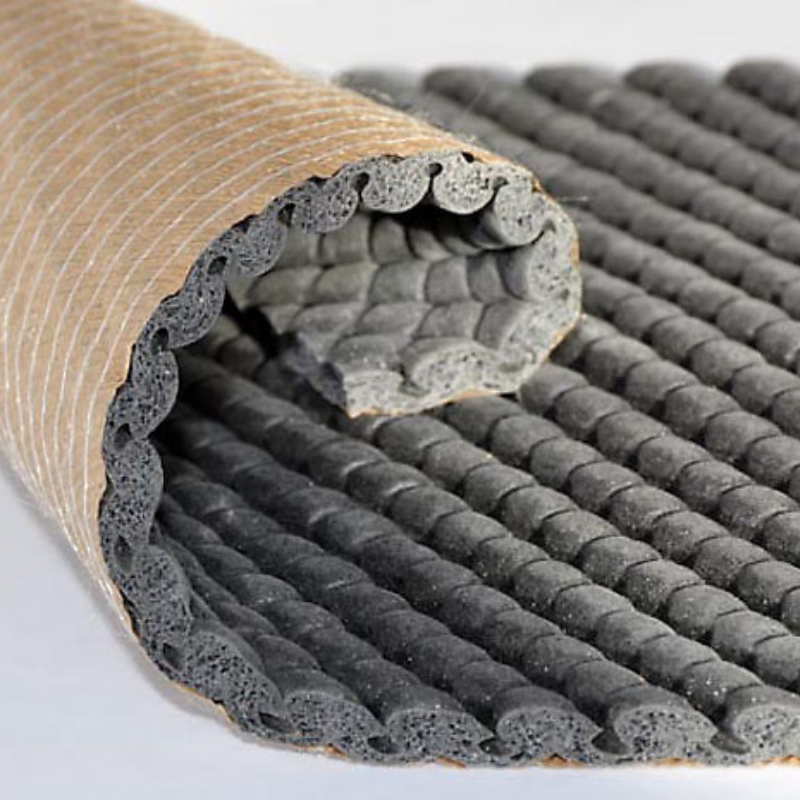 Looking for ways to cut down your energy costs this winter? Here's how a high-quality carpet underlay can help.
Though you might not be able to see it or touch it once your final floor covering has been laid, underlay has a huge impact on your flooring – particularly how it looks, feels and wears over time.
Thousands of homeowners across the UK are looking for ways they can reduce their spending amid the energy crisis this winter.
Thanks to increased price caps, which rose to 80% on the 1st of October this year, the average energy bill will now cost £3,549 per year, compared to just £1,370 this time last year.
It's no wonder finding ways to keep costs down has become a priority for so many of us!
Thankfully, there are many improvements homeowners can consider – including installing a high-quality carpet underlay – that can really make a difference.
But how?
The experts here at British Flooring reveal all in this post.
So, how can carpet underlay reduce your energy bills?
There are many ways in which heat can escape in the home – including through the floor.
More than 10% of the average home's heat is lost this way, yet very few people think to invest in materials that will help trap some of the precious warmth in.
A thick, fluffy carpet can help, but another key component will make all the difference. You guessed it – carpet underlay.
Carpet underlay is the hidden layer than sits between your floorboards and carpet and is made from millions of tiny fibres.
These fibres are natural insulators, which trap cold air travelling up through the floor, ensuring it doesn't make its way into your home – acting as a barrier to reduce the amount of heat lost to the underground.
So, essentially, carpet underlay is an extra layer of thermal insulation, and as a result, your home becomes naturally warmer – which means you can reduce your reliance on your central heating and (hopefully) cut your energy costs!
Installing carpet underlay is also one of the cheapest ways to keep your space warm – especially compared to cavity insulation and double glazing – but this isn't to say that it will have less of an impact.
Which type of underlay should I get?
There are a few different types of carpet underlay to choose from, and some are better suited to specific flooring types and rooms than others.
Some of the most popular carpet underlays include:
PU foam underlay
PU foam underlay has quickly become a favourite among homeowners in the UK.
It's extremely light, easy to handle and made from 85% recycled materials – so it's great for the environment too!
PU foam provides a soft, luxurious feel underfoot and not only is it great for trapping heat, but it also offers excellent sound reduction. Perfect for if you have a house full of children or pets darting about.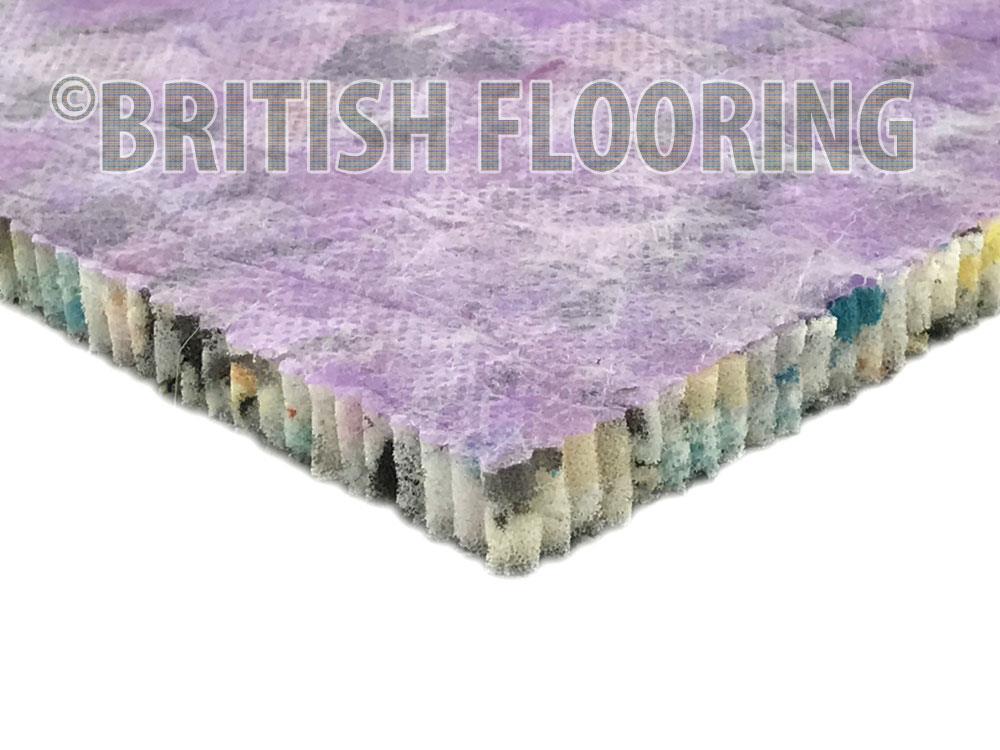 Waffle underlay
It isn't hard to guess where waffle underlay gets its name from.
The waffle-like pattern means that the built-in pockets of air work wonderfully when it comes to improving comfort and, most importantly, carpet longevity – ideal for areas that suffer heavy foot traffic.
Being made from rubber, this is another great warmth-preserving and sound-proofing option.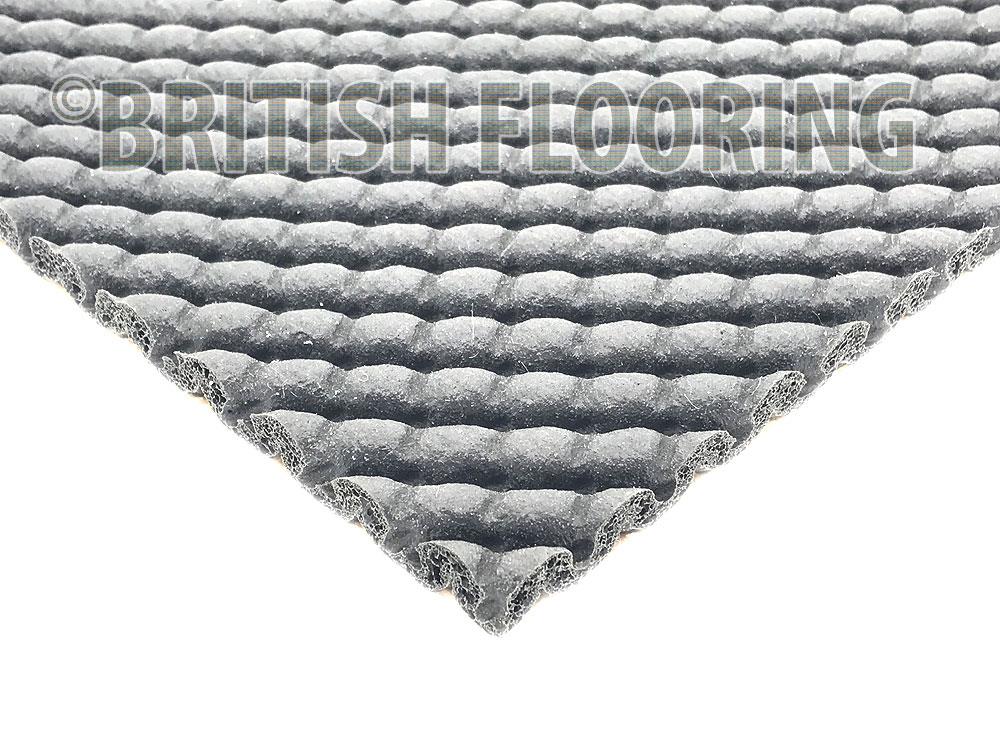 Felt underlay
In the ways of carpet underlay, felt is a more traditional option.
It provides superior comfort and support and is another perfect option for areas of the home that experiences heavy foot traffic.
It offers excellent thermal and acoustic insulation, as well as being environmentally friendly. What's not to love?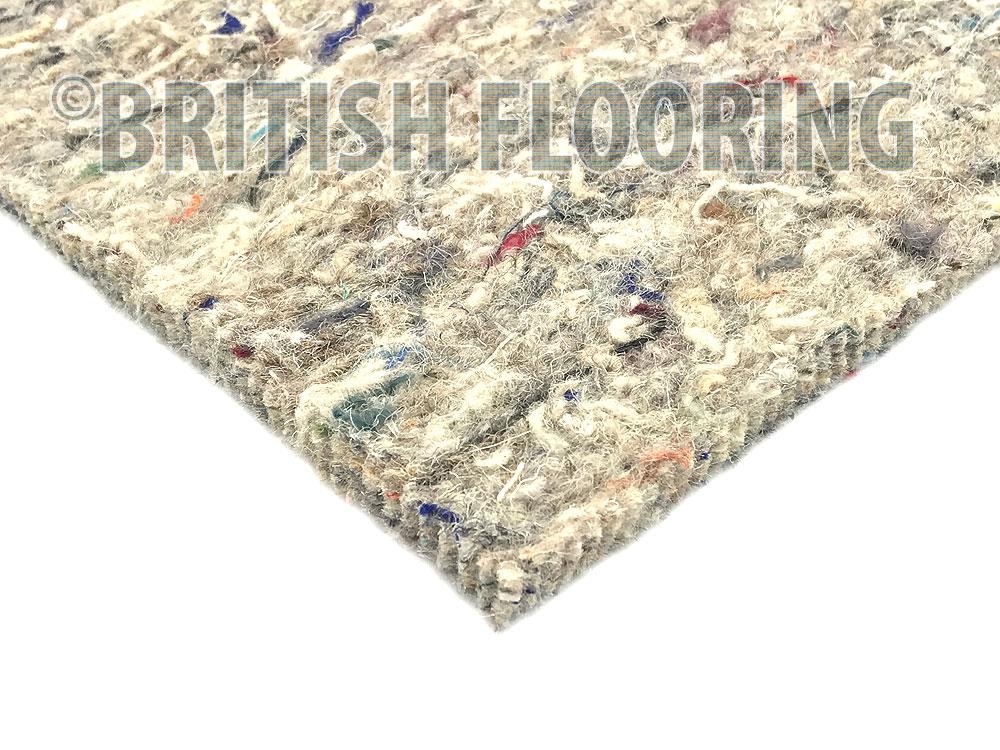 Need help choosing the perfect carpet underlay?
Admittedly, choosing the right carpet underlay can be quite a challenge.
But fear not, the team here at British Flooring are here to help.
We're always more than happy to share our expertise and would love to find out more about your requirements.
To chat with us directly, give us a call on 0203 325 9082 or send us a message via our online contact form and we'll get back to you as quickly as we can.