How Much Does Carpet Underlay Cost?
Recently bought a sumptuous new carpet for your home?
Though many people consider it to be a pointless additional expense, carpet underlay shapes how your flooring looks, feels and wears.
It adds a cushioned depth of comfort underfoot, acts as a shock absorber to prolong the lifespan of your carpet, provides an extra layer against unwanted sound, and acts as an insulator, which helps you save money on your energy bills.
But the question is, how do you know which product is best? And more importantly, how much can you expect to pay for a good quality carpet underlay?
Here, British Flooring explains how the price of underlay can vary.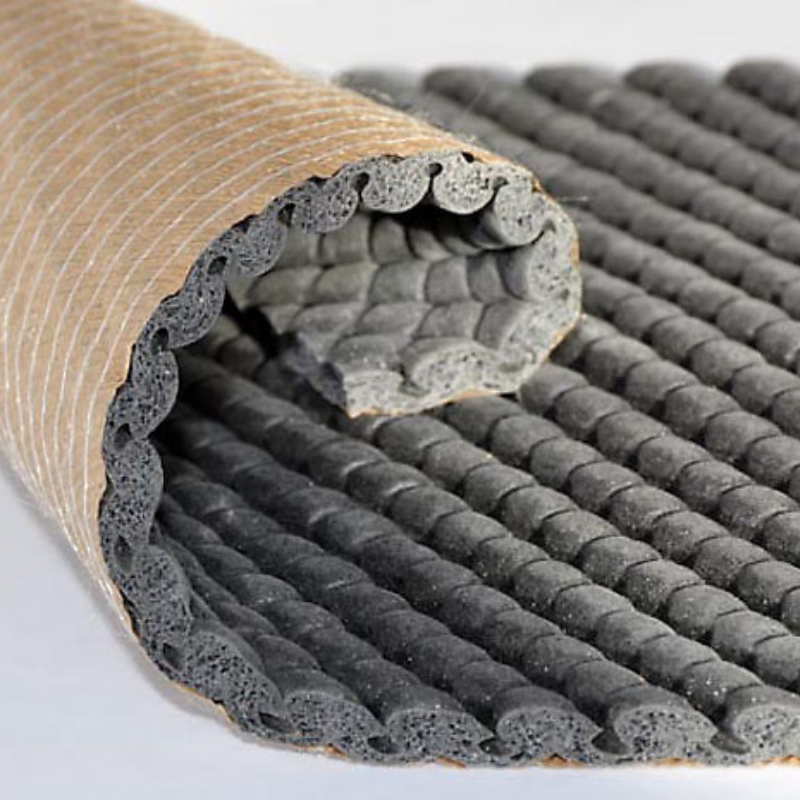 The average price of carpet underlay
The price of carpet underlay is calculated per m² and will generally cost you between £2 and £8.
However, the exact figure depends on numerous factors, including:
1. Brand
We provide only the best quality carpet underlays from renowned brands – but the cost of these products can vary considerably.
For example, Cloud 9 Cumulus 11mm is an 11mm thick PU foam carpet underlay that guarantees underfoot comfort in all rooms. It provides excellent soundproofing and heat insulation and costs just £3.99 for a sample (or £59.99 for 15m²).
Plushwalk 12mm underlay is another popular option, which is well-known for its exceptional levels of comfort. Made from memory foam, Plushwalk's carpet underlay is super soft to walk on – both barefoot and in socks – but also resists indentations and prevents dampness. It's available to purchase online at British Flooring in a 15m² roll for £109.50.
2. Type
Ranging from polyurethane (PU) to wool felt, crumb rubber, and combination felt crumb rubber – there are several types of carpet underlay to choose from, all at various price points.
Each is intended for use in different rooms and comes with its own set of pros and cons.
Whilst some are great all-rounders, others are best suited to rooms with underfloor heating, areas of comfort, or those that endure lots of foot traffic. That's why it pays to do your research and determine the best type of underlay for your room and budget.
Another factor to consider is the tog rating of the product.
Those with a higher tog rating offer greater levels of heat insulation and are sure to make the room feel cosier. Whereas a maximum tog rating of 2.5 is recommended for underlay combined with carpet for use with underfloor heating.
3. Accessories
Once you've chosen a suitable carpet underlay, the next step is to consider carpet accessories – things like carpet grippers, adhesive, tape, etc.
You might already have these at home, but if you haven't, you'll find everything you need to install your underlay correctly under one roof, here at British Flooring.
As with all of the products we stock, we can assure you that all our carpet accessories are of exceptional quality and affordable.
We provide Royale carpet grippers in a choice of sizes for less than £30, and a selection of our carpet adhesives and tapes are available for under £10.
4. Delivery
There's no denying that carpet underlay can be big and heavy – especially if you've opted for a denser product. But that's not to say delivery should cost a fortune!
Before you proceed to the checkout and purchase underlay, it's a sensible idea to double-check if delivery is included in the price or whether it'll be added at the end.
At British Flooring, we offer a choice of delivery services – including 24-hour and 48-hour delivery – and aim to deliver orders between 7am and 7pm.
The price you'll pay depends on the value of your order.
For instance, if you spend up to £37.50 on carpet underlay, we can deliver it within 2 days for £5.40, or the next day for £6.50. For orders between £150 and £500, 48-hour delivery is £30.60, and 24-hour delivery is £42.60.
5. Installation
Depending on how confident you feel about fitting carpet underlay yourself, you may consider asking a professional to help. Whilst this will add to the overall cost of your underlay, you can relax knowing that it'll be installed correctly and efficiently.
However, we're pleased to say that all of our carpet underlays and associated products are straightforward to fit and use – regardless of whether you're a DIY expert or beginner. This means you can save yourself the expense of installation fees.
Choose British Flooring for high-quality yet affordable carpet underlay
Here at British Flooring, we stock a comprehensive range of carpet underlays from reputable names, such as Cloud 9, Duralay, Plushwalk, and Tredaire, and are confident that you'll find the perfect product for your new carpet.
If you have any questions about the underlays we supply and their cost, please don't hesitate to get in touch.
You can either call us on 0203 325 9082 or email sales@british-flooring.co.uk, and we'll get back to you shortly.