How To Choose The Perfect Carpet Underlay
Fitting a new carpet? Here's what to consider when shopping for a high-quality carpet underlay.
When installing a new carpet, many people think that underlay is just an optional extra. But this couldn't be further from the truth – installing carpet underlay is, arguably, more important than the carpet itself.
After having put so much thought into choosing the perfect carpet – looking at many different styles, textures, and colours – trust us when we say it pays to pick a quality underlay.
Not only does it extend the life of your carpet by up to 50% (!), but it will also reduce noise, make your carpet easier to clean, and could even help you save some money on your energy bills.
But how do you choose the perfect carpet underlay?
Here, our underlay experts at British Flooring reveal some of the most important things to consider when shopping for a high-quality carpet underlay.
Where are you installing your carpet?
Just like carpets, there are many different types of carpet underlays, and what works well in one area of the home may not be the best choice for another.
Some types of underlay include:
Foam underlay – This is one of the most versatile types of underlay, and is typically made from polyurethane (PU). Being soft and lightweight, it makes the perfect choice for high-traffic areas of the home (such as your hall, stairs, and landing) and also provides excellent thermal insulation.
Sponge rubber underlay – sponge rubber underlays are most often used in underfloor heating projects, as they allow heat from the underfloor panels to escape into the room efficiently.
Felt underlay – Felt underlays are made from wool, making them a more affordable alternative to rubber underlays. They provide the same excellent cushioning and make an ideal choice for pretty much anywhere in the home.
Crumb rubber underlay – for rooms with heavy furnishings, like your living room or dining room, crumb rubber underlay is more than ideal if you want to protect your carpet from indentations.
Which type of carpet are you installing?
This shouldn't impact the type of underlay you choose, as such, but there are some things to keep in mind.
For instance, if you've opted for a thinner carpet, you'll want to go for a thicker underlay. This will provide all the cushioning and protection you need, without having to make any style compromises.
If you're considering laying a wool carpet – in your bedroom or living room, for example – a felt underlay will preserve its thickness, preventing the wool from flattening out over time. All whilst providing an unmatched level of underfoot comfort.
What type of floor will it sit on?
Are you laying your new carpet over the top of a concrete subfloor? Maybe you've just installed underfloor heating, and are fitting it on top of that?
These are all things you need to think about, which will help narrow down your options massively.
If you are laying carpet over a concrete subfloor, for example, you'll need an underlay with a high tog rating that provides excellent thermal insulation, stopping heat from escaping and cold air from pushing up through the subfloor.
Sponge rubber underlays are the ideal candidate for harder subfloors, as they're incredibly durable and provide just the right amount of insulation, soundproofing, and shock absorbency you need to protect your beautiful new carpet.
Which carpet underlay do experts recommend?
With so many different options available, we understand that picking out an underlay can feel overwhelming, which is why we're here to provide expert tips, advice, and recommendations when you're shopping around.
Our current favourites here at British Flooring are the Plushwalk underlays.
The perfect all-rounder, our Plushwalk underlays are available in both 10mm and 12mm variations, and offer unmatched insulation and soundproofing capabilities, as well as next-level underfoot comfort. What's not to love?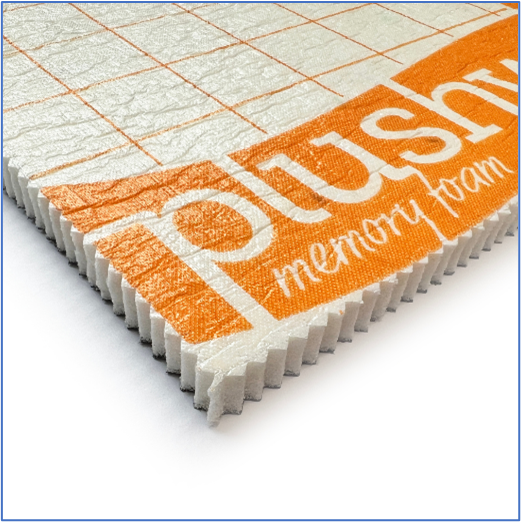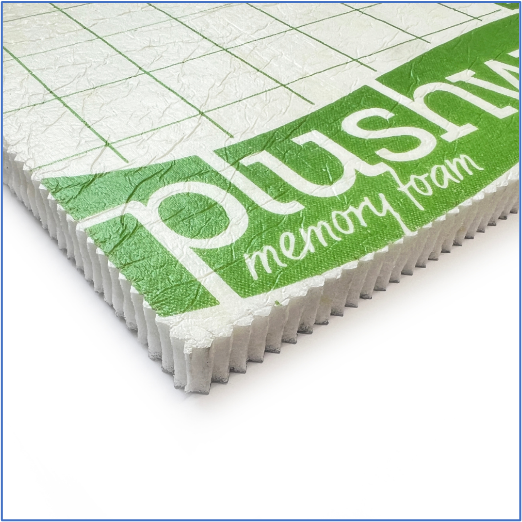 Shop high-quality underlays at British Flooring
Here at British Flooring, we're proud to supply a range of the highest-quality carpet underlays on the market.
Browse our collection online today, add your chosen underlay to your basket and head over to our secure online checkout, or get in touch with our team to find out more!