Laminate vs Vinyl Flooring: Which is Best?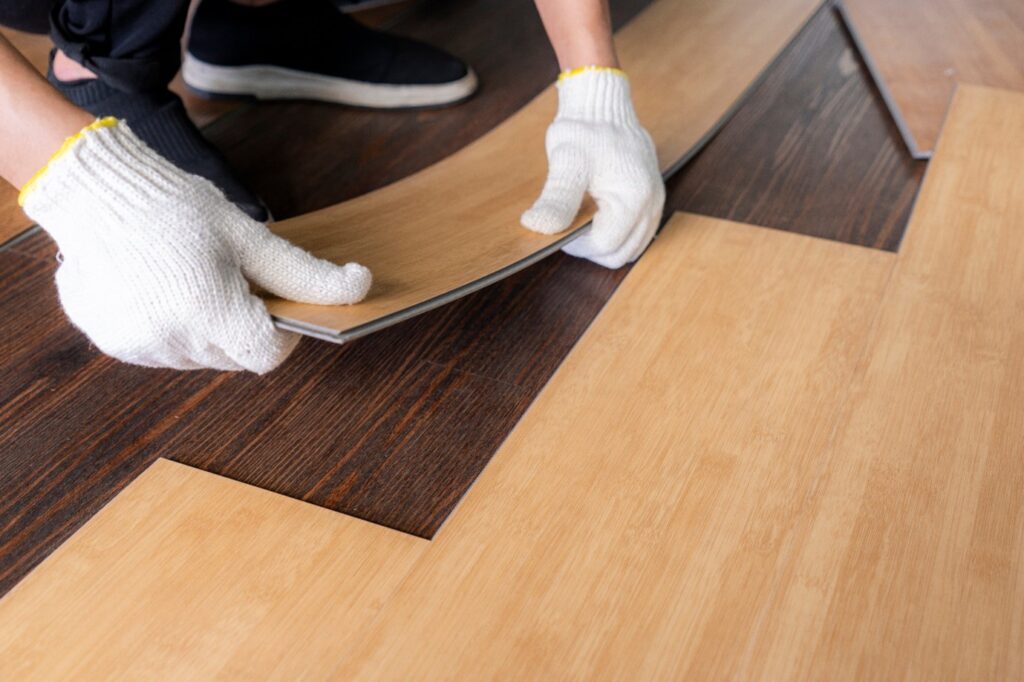 Choosing between laminate and vinyl flooring is a tough decision.
Both are affordable, durable, and come in a wide range of styles and colours. But which one is best for your home?
Understanding Laminate and Vinyl Flooring
What is Laminate Flooring?
Laminate flooring is a synthetic flooring made up of multiple layers of materials bonded together.
The top layer is usually a tough, transparent wear layer that provides durability and resistance to scratches and other types of wear and tear.
The core layer is made up of high-density fibreboard.
The bottom layer is a stabilising layer that helps prevent warping and twisting.
One of the benefits of laminate flooring is it can be manufactured to look like hardwood or tile, so you can replicate the effect of a more expensive flooring type while sticking to your budget.
Laminate flooring is also relatively easy to install, with many options available in a click-together format that can be installed over existing flooring without the need for adhesive or nails.
What is Vinyl Flooring?
Vinyl flooring, also known as resilient flooring, is made up of layers of PVC (polyvinyl chloride) and other additives that give it a softer, more flexible texture than laminate flooring.
Like laminate, vinyl flooring can be manufactured to replicate other floor types like hardwood, stone, or tile.
One of the benefits of vinyl flooring is that it's highly resistant to water and moisture, making it a popular choice for bathrooms, kitchens, and other areas where spills and moisture are common. It's also easy to look after, with regular sweeping and mopping all that's needed to keep it looking good.
Vinyl flooring is also available in a variety of formats, including sheets, tiles, and planks, making it a versatile option for a range of different spaces and design styles.
Key Differences Between Laminate and Vinyl Flooring
Although laminate and vinyl flooring share some similarities, there are several key differences:
Material
Laminate flooring is typically made up of a core layer of high-density fibreboard sandwiched between a decorative top layer and a protective bottom/wear layer.
Vinyl flooring is made up of multiple layers of PVC and other materials that make it softer and more flexible.
Installation
Laminate flooring is usually installed using a floating floor method, meaning it's not glued or nailed down to the subfloor. Instead, it's locked together using a tongue-and-groove system.
Vinyl flooring can be installed using several methods, including glue-down, peel-and-stick, and click-lock.
Appearance and Style
Laminate flooring is available in a wide range of colours and styles, including wood, stone, and tile. Vinyl flooring is also available in a variety of styles, but it can be made to look like a wider range of materials, including wood, stone, tile, and even metal or concrete.
When it comes to overall appearance, laminate and vinyl flooring can provide a high-end look at an affordable price. But vinyl flooring may be a better option for those who want a more customised look.
Durability and Maintenance
Both laminate and vinyl flooring are durable and resistant to scratches, stains, and fading. However, laminate flooring is more susceptible to water damage and can warp or buckle if it gets wet. Vinyl flooring is more water-resistant, so it's a better choice for kitchens and bathrooms.
It's important to know that proper maintenance is key to ensuring the longevity of both laminate and vinyl flooring. This includes regular cleaning and avoiding harsh chemicals or abrasive materials that can damage the surface of the flooring.
Pros Laminate Flooring
Advantages of Laminate Flooring
Durable and resistant to scratches and stains
Wide range of colours and styles available
Easy to install using the floating floor method
More affordable than hardwood flooring
Pros of Vinyl Flooring
Advantages of Vinyl Flooring
Water-resistant and durable
Can be made to look like a variety of flooring types
Easy to clean and maintain
Available in a variety of installation methods
Cost Comparison: Laminate vs Vinyl Flooring
Initial Purchase and Installation Costs
In general, laminate flooring is slightly less expensive than vinyl flooring, and installation costs for both options can vary depending on factors such as the size of the room, the type of flooring, and the method of installation.
Another factor that impacts the cost of your flooring is the underlay you choose.
Many people see underlay for vinyl or laminate flooring as an optional extra – but if you want your flooring to last, it's non-negotiable.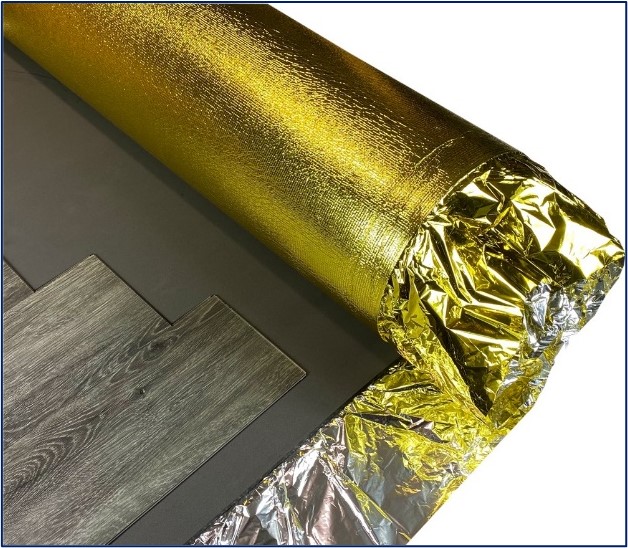 Our experts recommend the Royale 7mm Professional Gold Underlay for laminate flooring, as it boasts excellent soundproofing abilities, and reduces impact sounds by approximately 37dB!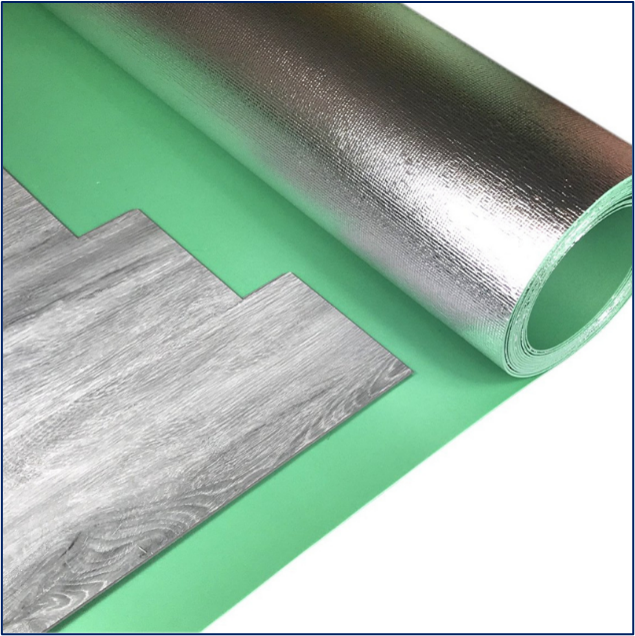 For vinyl, the Royale 2mm LVT Silver Underlay will be best, as it has a damp-proof membrane (DPM) installed, which significantly increases the lifespan of your flooring.
Choosing the right floor for your style and budget
Ultimately, the decision between laminate and vinyl flooring depends on your personal preference, needs and budget.
If you're looking for an affordable and durable flooring option, laminate flooring may be the way to go. If you need a water-resistant flooring option for a bathroom or kitchen, vinyl flooring is the better choice.
Consider your budget, style, and floor care requirements when making your decision, and don't hesitate to get in touch with one of our flooring professionals for advice.