The Dos and Don'ts of Maintaining Vinyl Flooring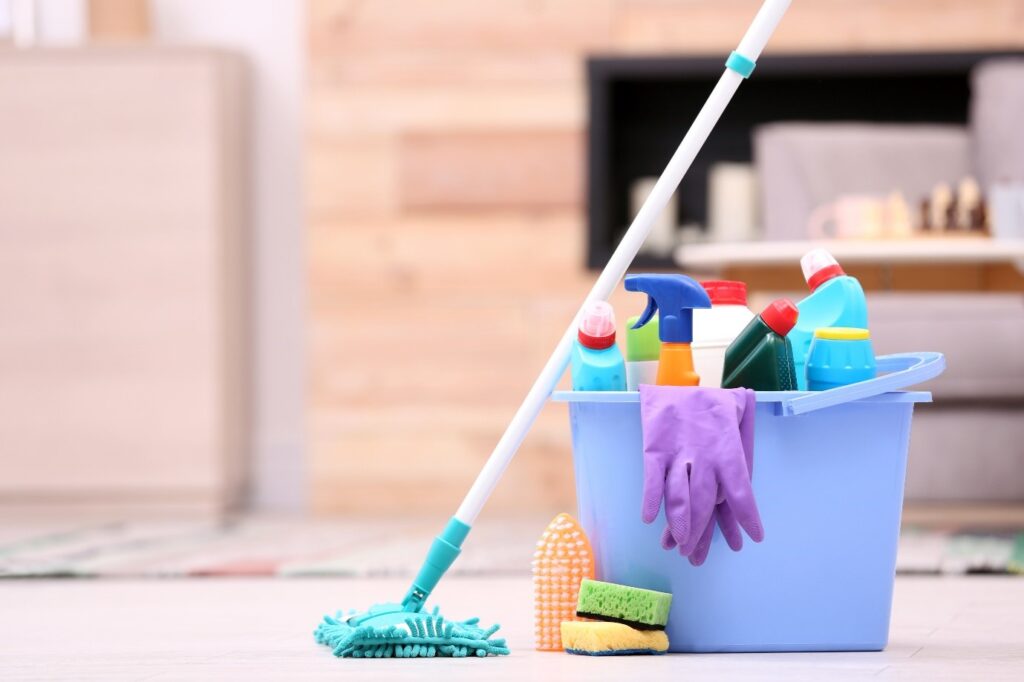 Looking for expert vinyl flooring maintenance tips? Here are 5 of the most important dos and don'ts.
Out of all the different types of flooring, vinyl seems to be the most popular these days, and it's making its way into more and more homes each year.
Being so durable, long-lasting, and cost-effective, it's easy to see why.
Besides this, vinyl flooring is also known for being fuss-free and easy to maintain – but there are still some things you need to do if you want to keep it in good nick.
In this article, our flooring specialists at British Flooring share some of our top maintenance tips to help you make the most of your vinyl flooring.
Do: sweep or vacuum regularly
Dust and debris build up rather quickly, and if this is left untended, it can be trodden into your floors – making keeping them clean a bit of a challenge.
To keep your vinyl flooring looking its best, you should sweep up/vacuum once every day or every other day to keep dirt, dust, and debris at bay.
To minimise the amount of dirt being trodden into your home, you could also invest in a doormat or small rug for people to wipe their shoes on before entering your home.
Don't: use a steam cleaner
Steam cleaners have the potential to cause some serious damage to your vinyl flooring.
The hot steam can penetrate the layers of your vinyl flooring and cause them to bend or warp, as well as loosening the glue that holds the layers together.
So, as tempting as they may be for their sanitisation capabilities, you should avoid using steam cleaning devices at all costs.
Do: wipe up any spillages immediately
Spilt liquids will sit on your vinyl floor in puddles, and leaving them there not only creates dangerous slip hazards, but also has the potential to permanently damage your vinyl flooring.
Use a clean, soft microfibre cloth to wipe up any spillages and mop frequently with plain water to keep on top of any staining.
Don't: use abrasive cleaning tools
Abrasive scrubbing tools and certain cleaning solutions may solve your cleaning dilemma in the short term, but they have the potential to damage your vinyl flooring.
Instead, stick to using soft microfibre cloths and mops, and gentle cleaning solutions of soap and water, once every week to keep your floors clean without causing any damage.
Do: invest in an underlay
Investing in a high-quality underlay is one of the best things you can do to prolong the life of your vinyl flooring.
From providing increased moisture resistance and shock absorption, to better insulating your home and making your floors more comfortable to walk on, vinyl flooring underlay is more than just an optional extra – and it's sure to help you get your money's worth.
At British Flooring, we stock a selection of the highest quality laminate flooring underlays that ensure the best protection for your flooring.
Need more vinyl flooring maintenance tips?
Maintaining vinyl flooring is pretty straightforward, but if you're in need of more tips, we're here for you.
Give our flooring specialists a call on 0203 325 9082, or email us at sales@british-flooring.co.uk and we'll be in touch.
Alternatively, if you're looking for laminate flooring or underlay recommendations, you can use our online contact form and one of our experts will get back to you!