Carpet underlay: how much will it cost me?
Bought yourself a cosy new carpet for your home and wondering how much it would cost you to pair it with underlay?
We understand how tempting it can be to skip this step, especially when you've just spent a lot of money on a new carpet. But trust us when we say that carpet underlay is an essential purchase – not an optional extra.
Deciding not to bother with it will only cause problems and could even cost you more money in the long run.
And, anyhow, underlay doesn't need to break the bank to do the job, and the benefits of investing really cannot be understated.
So, how much is underlay, and how exactly can it benefit your home? Our experts here at British Flooring reveal all in this article.
So, how much will it cost me?
Carpet underlay prices vary across the board.
The cost is usually worked out per square metre, and is typically around £2-£8 for each, but this all depends on where you buy your underlay from and how good the quality of the product is.
Typically, the higher quality and overall performance, the more it will cost you.
We recommend carpet underlays at around the £5 per square metre mark to our customers the most, and you shouldn't really need to spend any more than this.
For example, we supply Wilsons Luxury 10mm Plushwalk Underlay for just £6.60 per square metre, which works out at £99.50 for a full roll!
What about the cost of installation?
If you're not planning on installing the underlay yourself, then you'll need to pay a professional to come and fit it for you, which will, of course, add to the cost of your underlay.
However, underlay is actually very straightforward to install.
Even if you're not a known DIY enthusiast, it's a really simple and easy job, and there are plenty of how-to videos online that you can watch to help if you need an extra hand.
So, if you're up for installing it yourself, you can save yourself the extra pennies from having to get a fitter in!
Will I need to buy anything else?
If you're planning on getting a professional fitter in to help install your new underlay, then you won't need to purchase anything but that.
However, if you're fitting the underlay yourself, then you're going to need to spend a little on extra tools and accessories to help you along.
Unless you already have some to hand, you'll need to get some adhesive, tape and also some carpet grippers.
Don't worry though, these items aren't too expensive!
Let's say, for example, you need some carpet grippers.
Here at British Flooring, we supply a variety of affordable carpet grippers, with our cheapest and smallest box of 20ft grippers starting as low as £5.75, and our largest and most expensive box of 500ft being £28.99.
We also offer a can of spray adhesive for just £3.74, and joining tape for as little as £6.98, so, as you can see, you don't need to break the bank for these extra accessories.
Will I have to pay for delivery?
Delivery is yet another additional underlay cost to consider.
Most online retailers will charge for delivery.
Here at British Flooring, we offer a mainland UK 48-hour working day delivery and a mainland UK 24-hour working day delivery. The cost is calculated at checkout and varies depending on the products you're purchasing.
For example, our Plushwalk 10mm Carpet Underlay will cost you £15 for 48-hour delivery or £18.60 for next working day delivery. Or, if you're on more of a budget and you're looking to buy some 10mm Wool Underlay, then this will cost you £5.40 for 48-hour delivery, or £7.80 for the next working day.
So, which underlay is best for me?
There aren't many underlays that do the job quite like our Plushwalk collection.
Available in both 10mm and 12mm, Plushwalk underlays are made using white memory foam – which provides unmatched comfort underfoot.
With a 3.3 Tog rating, the Plushwalk underlays do an excellent job of retaining heat, and, thanks to their higher foam density, boast impressive soundproofing capabilities – and can reduce sounds by up to 48dB!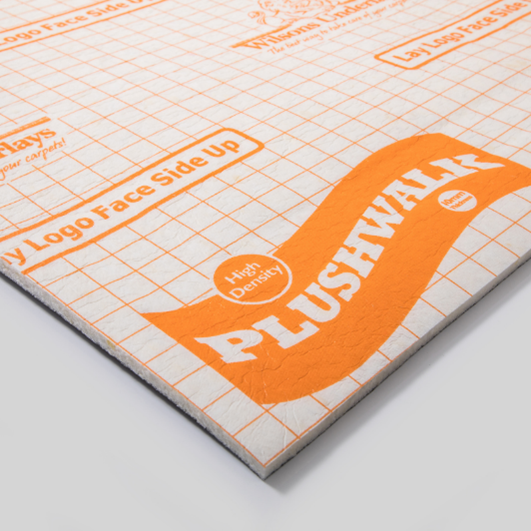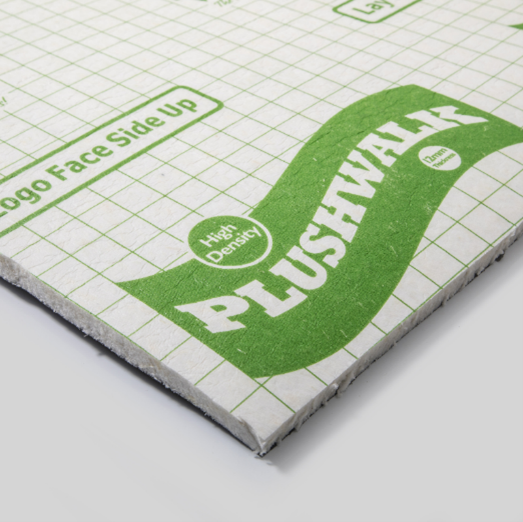 Contact British Flooring!
Still unsure how much you're going to need to spend on underlay for your carpet?
Perhaps you have a question about the cost of underlay?
If this is the case, then don't hesitate to contact us!
You can call us on 0203 3259082 and chat with our friendly customer service advisors, or you can email us at sales@british-flooring.co.uk and we'll respond to your enquiry as soon as possible.
We look forward to hearing from you!