Choosing The Best Carpet Underlay
Looking to spruce up your floors in the new year?
Whilst people are increasingly opting for wooden and laminate floors nowadays, carpet remains the comfiest choice – particularly in bedrooms and on stairs. However, a good quality underlay is key to prolonging the lifespan of your sumptuous carpet.
Ranging from PU (polyurethane) foam to rubber, crumb rubber, sponge rubber, and felt, there are several types of carpet underlay available. Although it's great to have so many options, knowing which is best for you is easier said than done.
That's why, in today's article, the team at British Flooring is here to guide and advise you on making the right selection for your home (and budget), ensuring your carpet stands the test of time.
4 things to consider when buying underlay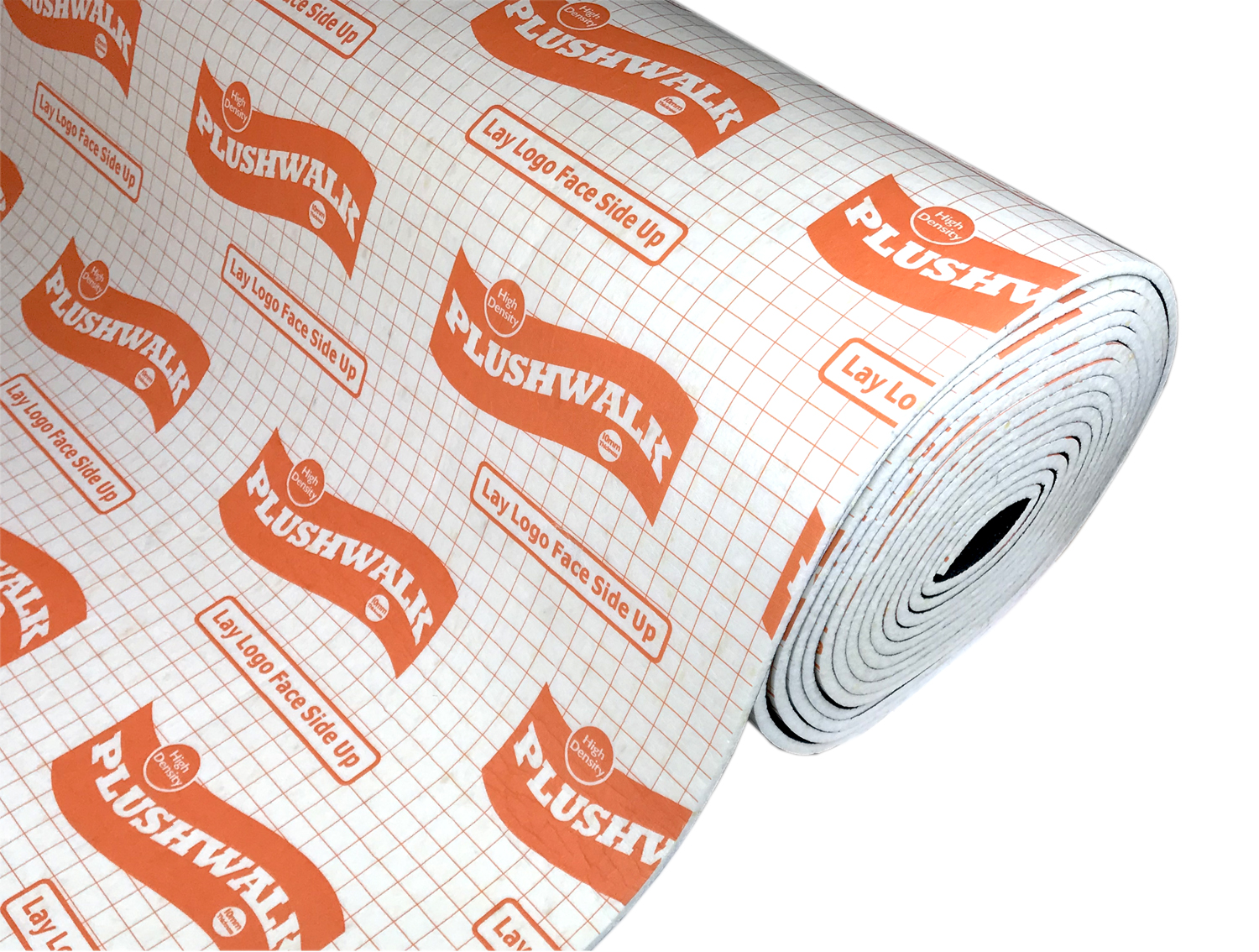 Why do I need carpet underlay?
Though frequently dismissed as an optional extra, carpet underlay is actually an integral part of the process when replacing your dusty old carpet for a new one.
A carefully selected underlay can:
Improve thermal insulation, giving your room a cosy feel whilst reducing energy bills
Help with soundproofing and reduce the impact noise of people walking on floors above
Act as a shock absorber, preventing premature wear and tear in busy households
Prevent the pile from flattening as quickly, so your carpet looks and feels softer for longer
However, it's worth noting that not all carpet underlays are created the same.
PU foam is a brilliant choice for bedrooms, where you want a super-soft feeling underfoot. Rooms like these tend to receive less foot traffic than the stairs and other busy areas around the home, meaning they'll take longer to flatten.
Rubber underlay boasts fantastic soundproofing properties, so it's best for noisy environments. It will protect the carpet and recover well from furniture indentations, too.
Made from around 80% recycled tyres, crumb rubber underlays are an environmentally-friendly choice. This type of underlay can feel especially hard to walk on, but is ideal for high traffic areas (i.e. staircases, or rooms with heavy furniture).
Felt is a popular option for woven carpets, great for keeping your home insulated all year round.
How much can I afford to spend on underlay?
The price of carpet underlay can vary depending on several factors, including the size of your room, the type and quality of the underlay, and additional costs such as installation fees.
Think carefully about how much you can afford to spend on carpet underlay, set a realistic budget, and stick to it.
A great way to keep your underlay costs to a minimum is to install it yourself. Contrary to popular belief, all of our underlays are simple to fit using basic tools, and there are plenty of easy-to-follow tutorials on websites such as YouTube.
More details on the price of underlay can be found in our blog "Carpet Underlay: How much will it cost me?".
Where can I buy carpet underlay?
Most people opt to purchase carpet underlay online, where there is a varied selection to choose from, and they needn't change out of their slippers. You can do the same here at British Flooring!
We have a comprehensive collection of carpet underlay from reputable brands on our website – including Plushwalk, Cloud 9, Duralay.
Simply browse the extensive range of products available and click on the different items to find out more. You can open them in separate tabs on your smartphone, laptop, or tablet to make comparisons between them and narrow your options down.
If you're unsure which one you should pick, our experts will gladly assist.
What tog rating do I need?
When buying carpet underlay, the tog rating is crucially important.
This is determined by the composition, density, and thickness of the underlay, and measures the heat insulation. So, the higher the tog rating, the more insulation it provides.
For homes with underfloor heating, an underlay with a low tog rating is recommended, as it will allow the warm air to rise through the underlay and into your room. Always double-check that your chosen underlay is compatible with underfloor heating and able to cope with high temperatures.
Which is the best carpet underlay to go for?
Plushwalk is one of the best underlays for comfort, sound and heat insulation as it incorporates memory foam and has a DPM membrane installed, however, its the most expensive. But they do say, pay cheap and you'll pay twice.

Plushwalk 10mm is better for the stairs as it fits onto the gripper risers better, or use Plushwalk 12mm for lounges or bedrooms

Need an expert opinion?
We understand that choosing the perfect carpet underlay can be challenging, to say the least. However, our team will happily share their expertise to ensure you make an informed decision.
We will take into consideration your specific requirements and advise you on the most suitable type of underlay.
For more information about the underlays we stock or to discuss your needs further with a member of our friendly team, don't hesitate to call us on 0203 325 9082.