Pet-Friendly Flooring Options
As a pet owner, choosing a new floor can be a nightmare! Your floor is without a doubt going to experience that bit of extra wear and tear when you have a pet, with the primary concern being scratches and toilet-related accidents, especially if you decide to go for carpet. Your floor no longer has to accommodate your own needs alone, but now your furry friends too! But not to worry, there are plenty of pet-friendly flooring options, and here at British Flooring, we're here to talk you through them all.
Laminate Flooring
Laminate Flooring has been a popular flooring option for homeowners worldwide for some time now. It will most likely continue to be so for years to come due to its affordability, lifespan and the fact that it replicates hardwood floor nearly exactly. As well as these benefits, it is also perfect for pets! This is because it is very easily repairable, easily cleaned, and provides odour resistance, ideal for if your pet does happen to have an accident. They are also scratch-resistant, making them perfect for animals with sharp claws or those naughty pets that like to scratch at things while you're out!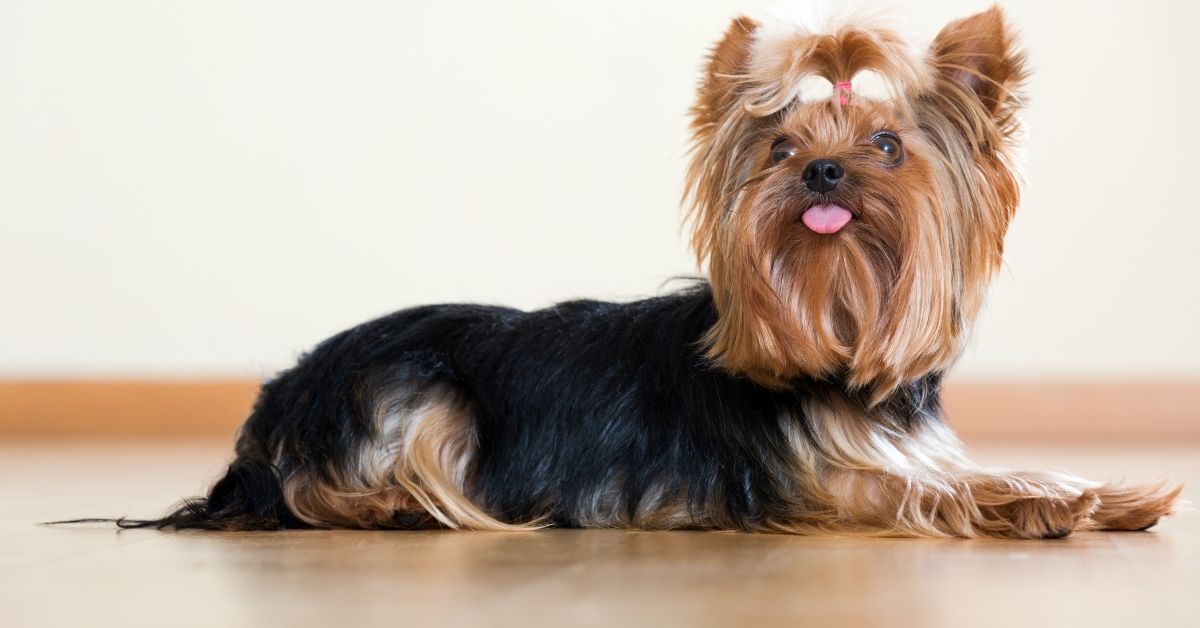 Luxury Vinyl Flooring
Vinyl Flooring has become more popular in recent years, with the ability to mimic the look of natural stone tile or hardwood, similar to laminate. It is very affordable too, making it perfect for those on a budget. It is also an ideal flooring option for pets, given that it is scratch and stain-resistant. Vinyl is also quiet underfoot, perfect for if your pet tends to walk around a lot constantly tapping their paws on the floor, which effectively makes this flooring very neighbour-friendly too. In addition to all this, it is also effortless to clean and maintain, which is ideal if you have a puppy or kitten that isn't toilet trained just yet!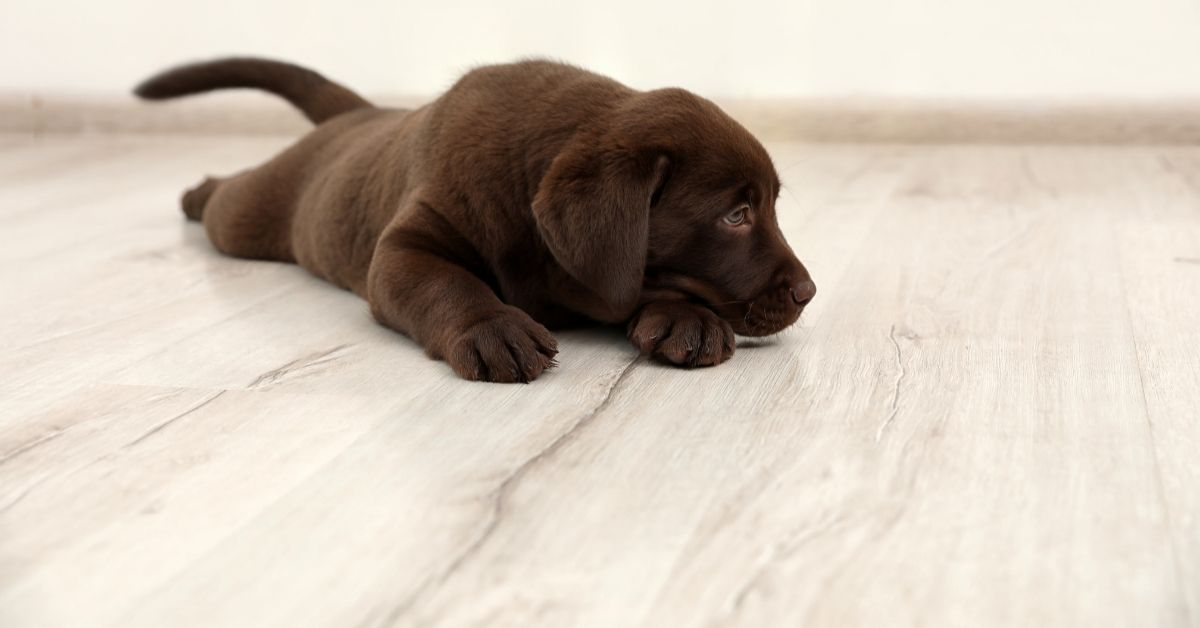 Hardwood Flooring
Hardwood Flooring is another reasonable flooring option for those with pets; however, it is the most costly, making it unsuitable for those on a strict budget. It is, however, very pet-friendly, given it has a lot of strength and is very tough and durable. Like the other options, it is also effortless to clean, making it a perfect floor to pair with pets!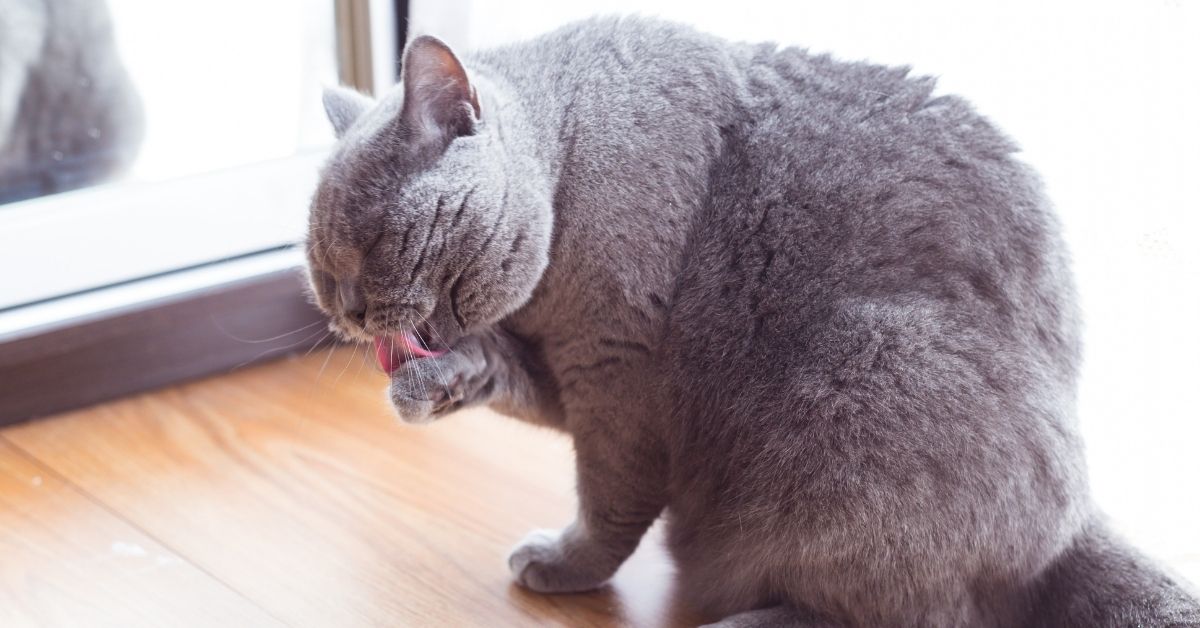 Rugs
It may seem as though a carpet would be the best choice for a pet as it will provide them with the most comfort; however, it certainly isn't the best choice for your bank account. Although carpet is a luxury for your pets, they are very prone to wear and tear when it comes to animals. People also often encounter difficulties when trying to keep them clean and maintained with pets in the house, resulting in you having to replace them, hence it not being the best choice for your bank account.
However, rugs can be an excellent alternative to this; they can easily replicate a carpet while still being easy to clean! If your pet makes a mess on your rug, it is so easily chucked in the washing machine; a carpet, however, is an entirely different story. Rugs are also more accessible and cheaper to replace than carpets if you can't salvage them in the wash!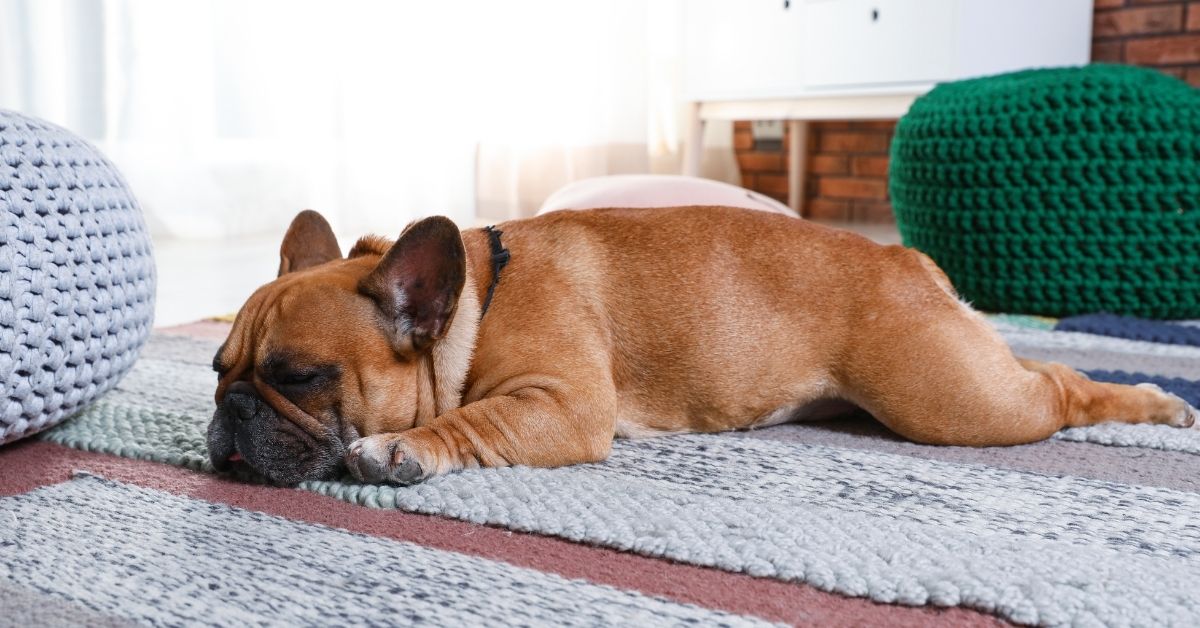 Still unsure?
Still not sure which flooring option will be the best choice for you and your furry friend? Why not have a browse of the Pet-Friendly Flooring options we have on offer here at British Flooring! If you're still unsure after taking a look, you can receive helpful advice from our lovely team by calling 0203 3259082 or dropping us an email at sales@british-flooring.co.uk.